SwiftKey:
SwiftKey – Microsoft's SwiftKey keyboard has unexpectedly returned to the App Store. The company officially discontinued support for the keyboard and removed it from the App Store in October, but now it's available for iOS users once again.
"Based on customer feedback, SwiftKey iOS has been relisted on the Apple App Store," Microsoft's Caitlin Roulston said in statement. "Please visit Support.SwiftKey.com for more information."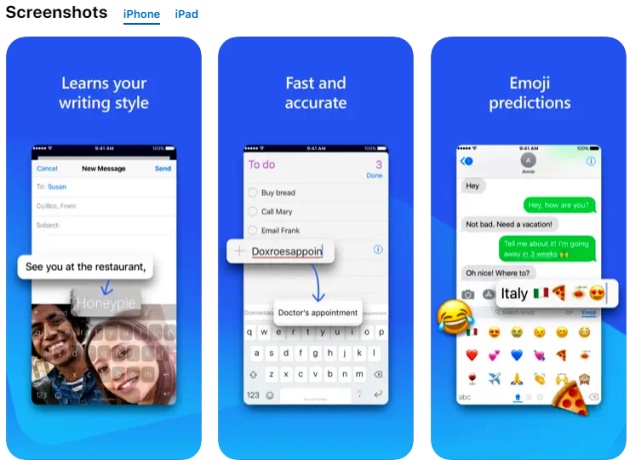 Despite the return, SwiftKey's latest update is still from August 11th, 2021. It's unclear if or when it will be updated — users had complained about issues ahead of the discontinuation — but it seems like there will be some changes to look forward to. Vishnu Nath, Microsoft's VP and GM of OneNote and the Office product group, encouraged fans to "stay tuned to what the team has in store." Pedram Rezaei, Microsoft's CTO of its maps and local services division, said that the company will be "investing heavily in the keyboard."
Conclusion:
SwiftKey originally became popular on Android and eventually launched on iOS in 2014 with the release of iOS 8, which enabled users to install third-party keyboards. Microsoft then acquired SwiftKey in 2016. The app has remained available on Android.
If you're a parent or guardian looking to get your kid a new phone, look no further! Clean Phone allows you to manage your kid's phone from anywhere. It offers you complete parental control and tons of amazing features. You can easily pick and choose which apps and games your child can use! It supports complete phone monitoring, including phone call and SMS usage. You can even control how long and how often your kids can use apps or the internet. You can also check and manage their call logs, SMS logs and screen time. Over 1000 parents have mental peace because of clean phone.