WhatsApp Data Breach:
WhatsApp Data Breach – A post on a "well-known hacking community forum" claims almost half a billion WhatsApp records have been breached and are up for sale.
The post, which multiple sources have confirmed is likely to be true, claims to be selling an up-to-date, 2022 database of 487 million mobile numbers used on WhatsApp, which contains data from 84 countries.
This means that almost one-quarter of all WhatsApp's estimated two billion monthly active users are possible at risk.
WhatsApp Data Breach by Country: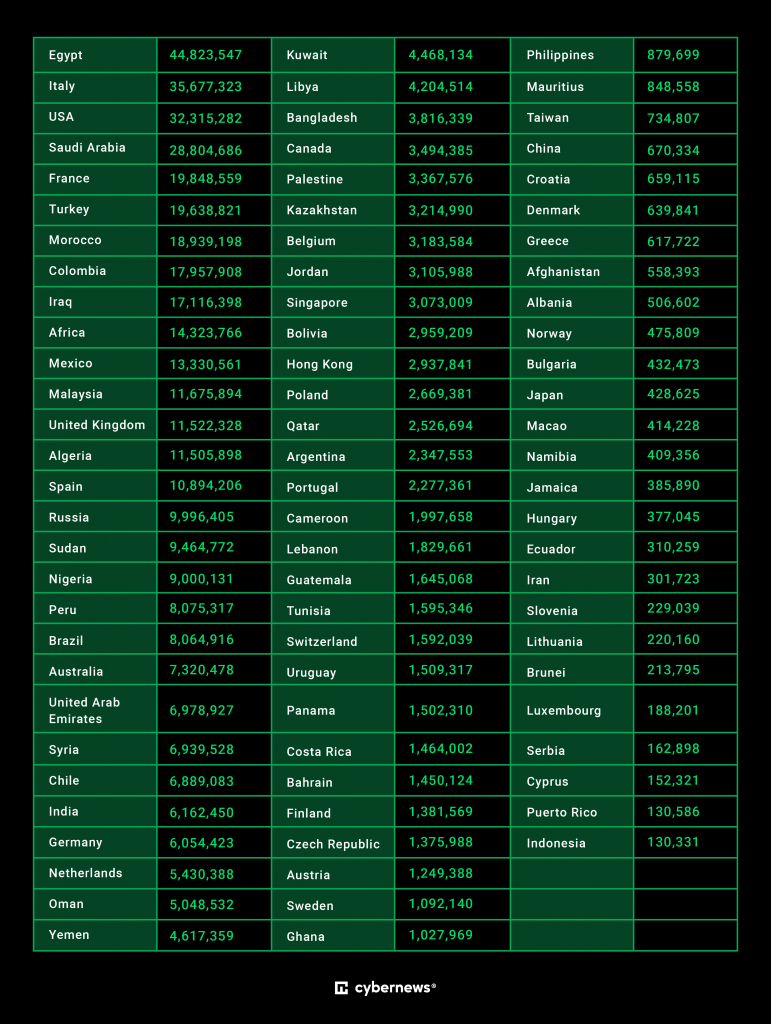 More than 32 million of the leaked records are said to be from users in the US, with 11 million from UK users. Other affected nations include Egypt (45 million), Italy (35 million), Saudi Arabia (29 million), France (20 million), Turkey (20 million), and Russia (10 million).
It seems that individual countries' data is up for grabs, with the US dataset up for $7,000, and British numbers up for a similar per-capita figure of $2,500.
Most alarmingly, it doesn't seem to be an empty promise designed to threaten the Meta-owned company, with almost 2,000 numbers shared with Cybernews in a sample request verified to be WhatsApp users.
Conclusion:
This isn't the first time that WhatsApp has hit the headlines for data security, and while it may not be alone, its history is one that has been plagued with vulnerabilities and scams. If you use WhatsApp, your details could well be up for sale.
If you're a parent or guardian looking to get your kid a new phone, look no further! Clean Phone allows you to manage your kid's phone from anywhere. It offers you complete parental control and tons of amazing features. You can easily pick and choose which apps and games your child can use! It supports complete phone monitoring, including phone call and SMS usage. You can even control how long and how often your kids can use apps or the internet. You can also check and manage their call logs, SMS logs and screen time. Over 1000 parents have mental peace because of clean phone.