Using Venmo on Amazon:
Using Venmo on Amazon – Amazon's adding a new payment option: Venmo. Starting on Tuesday, some customers in the US will be able to pay for orders using the popular money sending and receiving service, with availability in the country rolling out by Black Friday, or November 25th.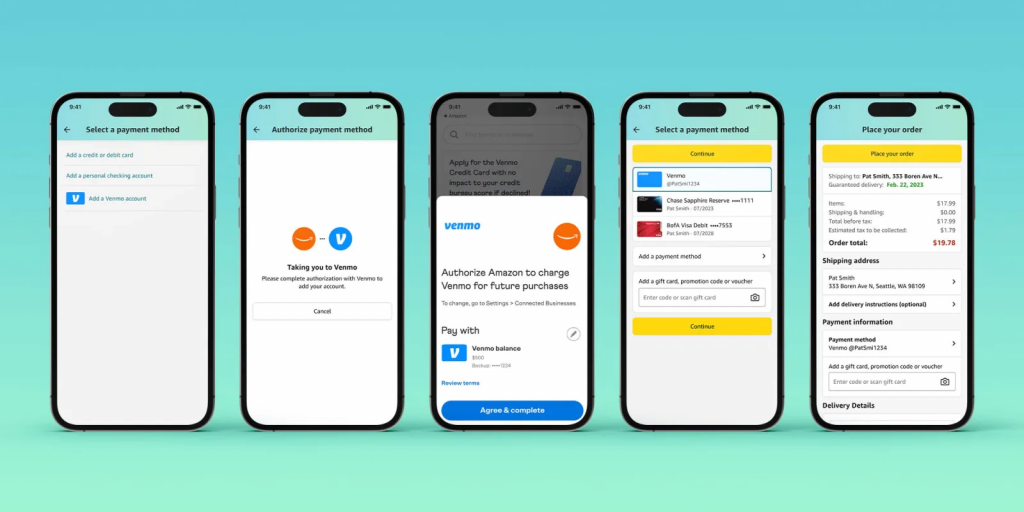 Using Venmo on Amazon – Setup:
Using Venmo to pay for an Amazon order is relatively simple; to set it up as a payment method, tap "Select a Payment Method" during checkout and then "Add a Venmo account." From there, you'll be prompted to authorize Amazon to use your Venmo account and to choose where you want it to pull money from your balance, linked bank account, or eligible debit card. After agreeing, Amazon will ask you if you want to set it as your default payment method, and you can choose to pay with it whenever you're ordering with the Amazon app or website.
Conclusion:
Amazon's letting you buy things with your Venmo balance directly from its site and even set the service as your default payment method.
PayPal, Venmo's parent company, announced that this was coming late last year, but now, we're finally getting to see it in action; it's not every day that Amazon adds a third-party payment option to its service. We can also answer whether this means you can pay for, say, an Echo speaker with crypto: no, according to PayPal spokesperson Tom Hunter.
If you're a parent or guardian looking to get your kid a new phone, look no further! Clean Phone allows you to manage your kid's phone from anywhere. It offers you complete parental control and tons of amazing features. You can easily pick and choose which apps and games your child can use! It supports complete phone monitoring, including phone call and SMS usage. You can even control how long and how often your kids can use apps or the internet. You can also check and manage their call logs, SMS logs and screen time. Over 1000 parents have mental peace because of clean phone.