Messenger Video Calls Get 14 New and Free Games:
Meta, the parent company of Facebook, has launched an exciting new feature within Messenger video calls that allows users to play games with their friends while chatting face to face. With 14 free-to-play games already in the library, including Exploding Kittens, Mini Golf FRVR, and Words with Friends, users no longer need to download or install anything to enjoy a quick session of fun with friends. Let's take a closer look at the details and what it means for Messenger users.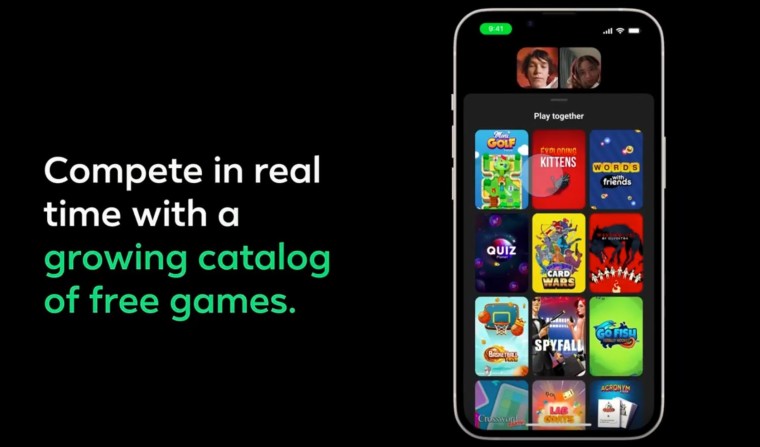 An Accessible Gaming Experience:
The best part of the new Messenger video call gaming feature is how accessible it is for Facebook users. To initiate the game, users only need to start a video call with one or multiple friends, tap the group mode button in the center, select the Play icon, and then select a game in the library presented to them. This ease of access means that the feature can be used by a wide variety of people and will hopefully encourage more developers to create games that can be integrated with Messenger.
Bringing Real Mobile Games to Messenger:
In 2018, Facebook launched an AR games feature in Messenger that allowed users to play games like Don't Smile with up to six friends. However, this new feature brings in real mobile games that are already successful beyond Messenger, making it more enjoyable for users to play their favorite games with friends. Users can now play popular mobile games like Words with Friends and Exploding Kittens with their friends on Messenger without any extra hassle.
Games on Multiple Platforms:
The new set of games within Messenger video calls is available for users on iOS, Android, and web browsers, which means it's accessible to a vast audience. Currently, there are 14 games in the library, but developers are encouraged to reach out to Facebook Gaming to add their games to the list. This feature could be a great way for developers to gain visibility for their games and reach a wider audience.
Conclusion:
Overall, the Messenger video call gaming feature is a great addition to the Messenger platform. It is easy to use and allows for an accessible and enjoyable gaming experience with friends. This feature could encourage more users to join Messenger and could even be a useful tool for businesses that want to host virtual game events for their customers or employees.
If you're a parent or guardian looking to get your kid a new phone, look no further! Clean Phone allows you to manage your kid's phone from anywhere. It offers you complete parental control and tons of amazing features. You can easily pick and choose which apps and games your child can use! It supports complete phone monitoring, including phone call and SMS usage. You can even control how long and how often your kids can use apps or the internet. You can also check and manage their call logs, SMS logs and screen time. Over 1000 parents have mental peace because of clean phone.