Apple iPad Mini 2023:
Apple is updating its iPad Mini with a new processor, says respected analyst Ming-Chi Kuo. The inbetweener is supposed to begin shipping by the end of 2023 or the first half of 2024.
The iPad Mini received an all new design at the end of 2021 after remaining largely unchanged since it was introduced way back in 2012. The 8.3-inch tablet fits in between Apple's largest iPhone (the 6.7-inch Pro Max) and 10th-gen iPad (10.9 inch). It runs on an A15 Bionic chip with a USB-C port and an option for 5G connectivity. Kuo says the new processor will be "the main selling point," so we shouldn't expect too much else to change.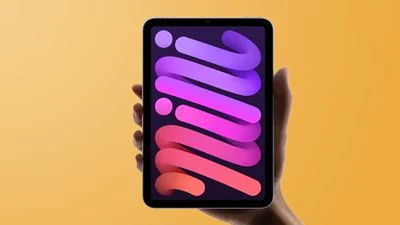 The iPad Mini will certainly be ready for a chip update after two years, if Kuo's timeline is correct. That could mean an A16 inherited from the current top-of-the-line iPhone 14 Pro, or even an M-series chip used by the iPad Air and iPad Pro. Guess we'll find out as early as next fall when Apple usually unveils its pre-holiday lineup of hardware.
Conclusion:
Respected analyst Ming-Chi Kuo says new processor will be the big draw. Shipping by the end of 2023, at the earliest.
If you're a parent or guardian looking to get your kid a new phone, look no further! Clean Phone allows you to manage your kid's phone from anywhere. It offers you complete parental control and tons of amazing features. You can easily pick and choose which apps and games your child can use! It supports complete phone monitoring, including phone call and SMS usage. You can even control how long and how often your kids can use apps or the internet. You can also check and manage their call logs, SMS logs and screen time. Over 1000 parents have mental peace because of clean phone.