Pinterest Idea Pins:
Pinterest Idea Pins – Pinterest is doubling down on its TikTok-style video feature by adding more music options through deals with record labels.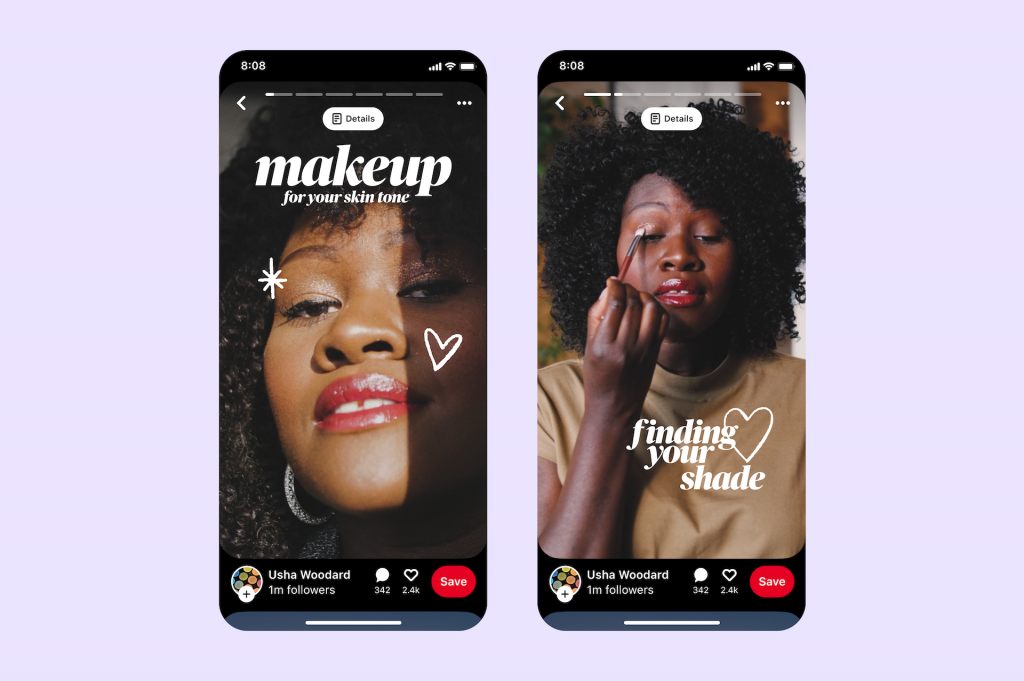 Pinterest Idea Pins Music Deal:
The company announced deals today that will allow Pinterest users to add popular music to their video posts, called Idea Pins. The record labels participating are Warner Music Group, Warner Chappell Music, Merlin, and BMG, according to a Pinterest blog post, and the available catalog includes music by artists like Ed Sheeran, Paramore, and Twenty One Pilots.
Pinterest, mostly known as a platform to create mood boards and organize images, introduced Idea Pins in 2021. Idea Pins are somewhere between a TikTok and an Instagram story, allowing creators to upload short clips or still images that viewers can flip through. Last July, it added influencer tools like product tagging, allowing creators to make money through sales. Separately, Pinterest users making Idea Pins can make money through a program that pays out based on engagement metrics.
Pinterest adding popular music to its existing royalty-free catalog brings it closer in line with other shortform video offerings like Instagram Reels and YouTube Shorts as they take on TikTok. In YouTube's case, the company has made clear it's not backing down. Last month, it announced a generous ad revenue sharing program and said creators would soon be able to monetize longform videos using licensed music.
Conclusion:
Pinterest's deal with record labels will allow users to add popular music to their shortform video posts, called Idea Pins.
If you're a parent or guardian looking to get your kid a new phone, look no further! Clean Phone allows you to manage your kid's phone from anywhere. It offers you complete parental control and tons of amazing features. You can easily pick and choose which apps and games your child can use! It supports complete phone monitoring, including phone call and SMS usage. You can even control how long and how often your kids can use apps or the internet. You can also check and manage their call logs, SMS logs and screen time. Over 1000 parents have mental peace because of clean phone.