TikTok Pulse is the new way the company came up with for creators to make money. The company plans to start sharing a cut of revenue with top creators when their videos run alongside certain ads. The program mirrors how YouTube pays out creators, and it could lead to more significant payouts from the platform, which has yet to offer a substantial way for creators to make money.
TikTok Pulse:
The new program, called TikTok Pulse, allows ads to be specifically run alongside "the top 4% of all videos on TikTok," the company wrote in a blog post today. Creators and publishers with at least 100,000 followers are eligible to receive a cut of revenue when their videos are included.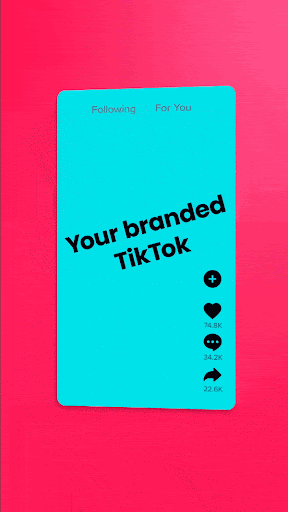 Benefits For Brands:
Supercharge brand exposure by appearing next to top most engaging content: TikTok Pulse puts brands exactly where they need to be – among the top 4% of all videos on TikTok.
Drive engagement and actions with diverse communities: From the latest beauty hacks to styling tips only on TikTok, unforgettable play-off moments to best upcoming TV shows, TikTok offers 12 categories of Pulse in which brands can place their ads next to the most culturally relevant content. These categories include favorite content from beauty and fashion to cooking and gaming and so many other verticals the TikTok community loves engaging with. This creates an unparalleled opportunity to engage with the communities that matter most to brands.
Feel safe and confident with brand suitability measurements: Our proprietary inventory filter ensures that TikTok Pulse ads are running adjacent to verified content with our highest level of brand suitability applied on the platform. Additional post campaign measurement tools such as third party brand suitability and viewability verification provide advertisers the opportunity and transparency to analyze and understand the impact of their campaigns.
New ways to engage creators, public figures, and media publishers
TikTok Pulse Revenue Share:
TikTok will share 50 percent of ad revenue from Pulse with approved creators, Sandie Hawkins, TikTok's GM of North America global business solutions, told The Verge. That's close to what YouTube offers creators, giving them a reported 55 percent cut from ads. Hawkins says that TikTok's Pulse will launch in June in the US, with additional markets coming sometime this fall.
Conclusion:
Until now, TikTok's main way of compensating creators has been through its "Creator Fund," which pays out select users based on the popularity of their videos. But creators have said the payouts from this program can be small and inconsistent, which means it hasn't offered creators a sustainable revenue stream the way that YouTube's ad program has for some video makers. Whether or not they expand on the number of creators who can take advantage of this feature remains to be seen.

If you're a parent or guardian looking to get your kid a new phone, look no further! Clean Phone allows you to manage your kid's phone from anywhere. It offers you complete parental control and tons of amazing features. You can easily pick and choose which apps and games your child can use! It supports complete phone monitoring, including phone call and SMS usage. You can even control how long and how often your kids can use apps or the internet. You can also check and manage their call logs, SMS logs and screen time. Over 1000 parents have mental peace because of clean phone.