Instagram Collaborative Collections:
Instagram Collaborative Collections – Instagram has announced a new feature that allows users to create "collaborative collections" of posts that can be viewed and contributed to by friends. While Instagram's collections feature, introduced in 2017, lets users save and organize posts into separate categories, this new update takes it to another level.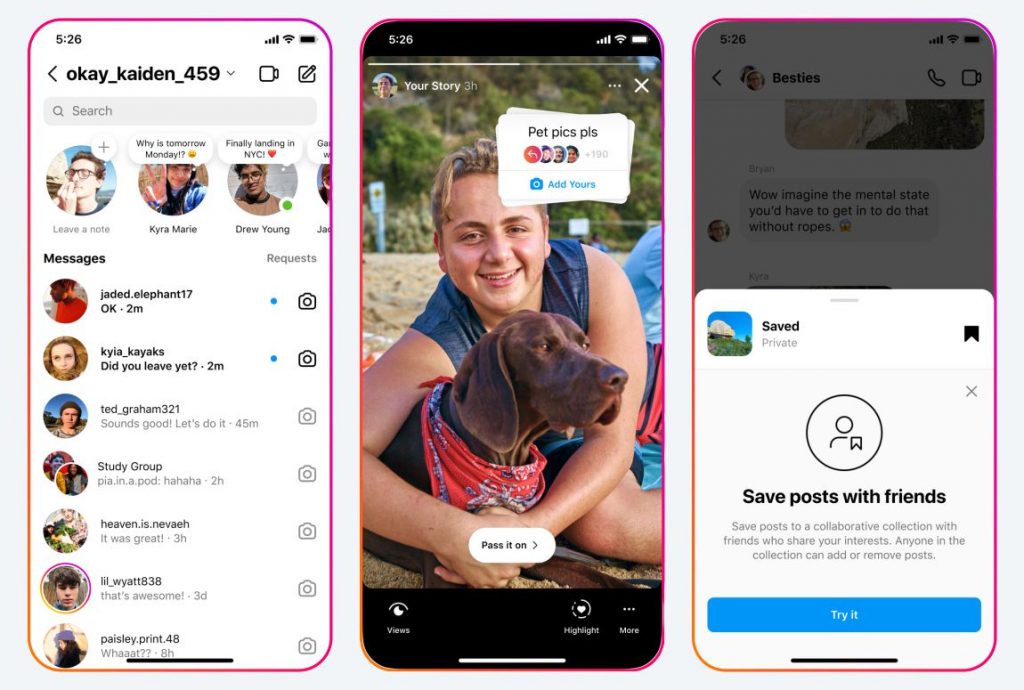 How Instagram Collaborative Collections Work:
To use this feature, simply hit the bookmark icon in the bottom-right corner of the post that you want to save, select the option to create a new collaborative collection, give it a name, and then toggle on the option that says "Allow friends to join this collection". You can add up to 250 people to your collection. You can create a collaborative collection from within a chat as well. Once that's done, anyone within the chat will be able to add or remove images from the shared collection.
Privacy Concerns:
However, it's worth noting that if you add a post from a private account to a collaborative collection, only the people following the account will be able to see the post. And if a creator decides to delete a post you've already put in your collection, Instagram will remove it from the collection. You also can't make a collaborative collection private once it's created, nor can you share private collections that you've already created with others.
Benefits of Collaborative Collections:
This feature seems like a fun way to brainstorm ideas or share funny posts with friends. You and your friends can save posts from Instagram's feed, Explore page, and even DMs. This update puts a spin on things by allowing your friends to add posts of their own.
Conclusion:
Overall, Instagram's new collaborative collections feature is a step forward in creating more social experiences on the platform. It provides an opportunity for friends to share their favorite posts with each other in a more organized way. Although there are some limitations to the feature, it still has the potential to be a popular and fun tool for users.
If you're a parent or guardian looking to get your kid a new phone, look no further! Clean Phone allows you to manage your kid's phone from anywhere. It offers you complete parental control and tons of amazing features. You can easily pick and choose which apps and games your child can use! It supports complete phone monitoring, including phone call and SMS usage. You can even control how long and how often your kids can use apps or the internet. You can also check and manage their call logs, SMS logs and screen time. Over 1000 parents have mental peace because of clean phone.